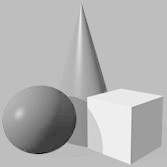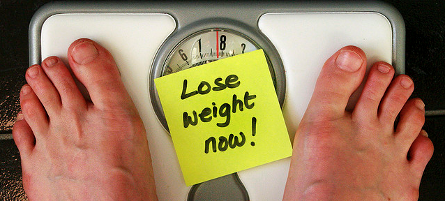 Walking Webster County 2017 Newsletter # 6
5 Signs Your Scale Is Sabotaging Your Weight-Loss Quest
By Kristina LaRue, RD, CSSD, LDN
Is it time to break up with your scale? Here are five signs you might need to think about alternate ways to track your weight loss.
YOU'RE REACTING TOO EMOTIONALLY TO WHAT YOU SEE

If the number on the scale is making you change your behavior in the immediate term, it's a sign something isn't working. In my dietitian practice, I've seen clients who react to their weigh-ins by over-restricting what they eat if they've gained weight, or overindulging if they've lost weight. I call this "yo-yo weight gain," and it can lead to an overly drastic approach to dieting. Having your eating habits dictated by your scale makes it nearly impossible to be mindful of your food choices. Self-sabotage is a slippery slope, and you need to take a hard look at the habits that make you go to the extremes — otherwise it's it hard to keep the weight off for good.
2. YOU'RE EXPERIENCING DISORDERED EATING BEHAVIORS
Bingeing, purging, restriction, orthorexia or over-exercise: Irregular eating takes many forms, but if you fall into any of these categories, it's time to step away from the scale and talk to a professional who can help you find a healthier way to live. If you're concerned about yourself or a loved one, the National Eating Disorders Association has a good screening tool that can help advise whether you need to talk to a pro. We can all live a healthy life in this weight-conscious world, but building a foundation that involves a plan of action for recovery from disordered eating behaviors is the first order of business.
3. YOU HAVE NEGATIVE THOUGHTS ABOUT YOURSELF
Shame gets real deep, real fast. Self-loathing and blaming yourself for your weight affects more than just your progress — it also erodes your feeling of self-worth and your dignity. Shame isn't a motivator. If stepping onto the scale makes you have negative thoughts about yourself, it's a sign you need to ditch it. The number on it doesn't say anything about your worth or value — it's just a number, literally.
4. YOU'RE WEIGHING YOURSELF TOO MUCH
If you've become obsessive about weighing in first thing in the morning or multiple times per day, that's a sign the scale's not doing you any good. Instead of tracking weight, take measurements. Often with healthy eating and exercise, your waistline will shrink even if your weight doesn't move much. In fact, waist circumference may be a better predictor of health than weight.
5. YOU'RE BUILDING MUSCLE, AND THAT'S MAKING YOU GAIN WEIGHT
If you're training hard but measuring results by the number you see on the scale — which is in turn making you unhappy — maybe it's time to reevaluate your metric for success. Strength training and HIIT workouts can boost muscle mass, which means your body composition may be improving. But because the number on the scale is a sum of your whole body — including fat and fat-free mass such as muscle, bones, organs, ligaments, tendons and water — your total body weight doesn't necessarily provide the full picture. Endurance training can create weight fluctuations as well, thanks to fluid retention and inflammation. If this sounds like you, you might want to focus on your training and pay more attention to how you feel, hitting performance goals, how your clothes fit and eating foods that fuel you.
Family Fitness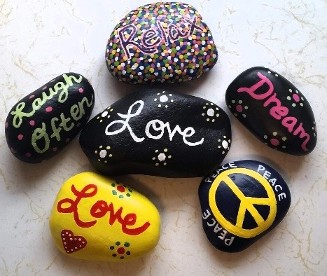 Rock on! This is the great fun way to get active in our county now. Peek in planters, check around fence posts and peer under tables and benches. You might be rewarded with a tiny work of art.
Local families are leaving painted rocks in public places throughout the county to brighten the finder's day. It's fun. It's inexpensive. This is a great activity for everyone of all ages.
Tips for successful painting, hiding and hunting
1. Always be mindful of the environment and respectful of the community guidelines that already exist.
2. Seal each rock and do not add/attach anything to the rocks, as there is no guarantee that it will stay on and not become liter or swallowing hazards for children or wildlife.
3. This is a gifting project. Many Facebook groups remind their members that this is about gifting and not always expecting to find a rock or get recognition when yours is found.
4. Do not hide rocks in national parks or state parks, on private property.
5. Pinterest and Facebook are great places to find inspiration for colorful creations and creative messages.
6. Rock painting parties. Some groups organize events where members can gather in a social environment and share in the experience together.

By: Sara Lindberg
Arthritis Foundation Recommend Walking
According to the Arthritis Foundation there are at least twelve benefits of walking regularly.
1. Walking Improves Circulation
2. Walking Strengthens Your Bones
3. Walking Leads to a Longer and Higher Quality Life
4. Walking Improves Your Mood
5. Walking Can Help You Lose Weight
6. Walking Strengthens Your Muscles
7. Walking Improves Sleep
8. Walking Improves the Health of Your Joints
9. Walking Improves Your Breathing
10. Walking Slows Mental Decline
11. Walking Lowers Risk of Alzheimer's Disease
12. Walking Helps You Maintain the Ability to be Active as You Age
By: Lisa Hardway—Health Coach and Personal Trainer
Apple Sandwiches with Granola and Peanut Butter
Ingredients:
2 small apples, cored and cut crosswise into 1/2-inch thick rounds
1 teaspoon lemon juice (optional)
3 tablespoons peanut or almond butter
2 tablespoons semisweet chocolate chips
3 tablespoons granola
Method:
If you won't be eating these tasty treats right away, start by brushing the apples slices with lemon juice to keep them from turning brown.

Spread one side of half of the apple slices with peanut or almond butter then sprinkle with chocolate chips and granola. Top with remaining apple slices, pressing down gently to make the sandwiches. Transfer to napkins or plates and serve.
Recipe by: Whole Foods Market Recipes
Compiled by: Crystal Moran, RN-Public Health Nurse