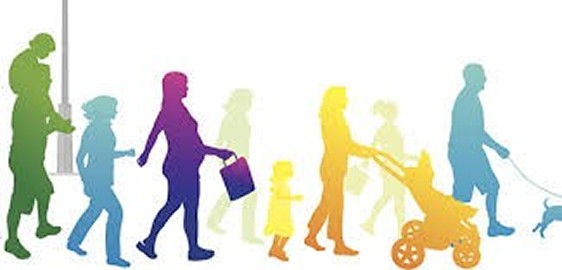 WALKING WEBSTER COUNTY 2017 NEWSLETTER # 5

15 Minutes Of Walking A Day Can Change Your Body!
By: Time For Natural Health

With the new way of lifestyle and we the daily duties and habits nowadays, people are mainly in a sitting position and have less and less exercise and physical activities. With the easy access to almost every information that people have available with the power of the Internet, they do not need to go here and there, they will just click on their computers or touch their smartphones, and the work is done. But this is not good for the health and for the general condition of your bodies. This can lead to serious health issues and conditions.
Walking is a low-impact, gentle exercise; it is free, easy and available to everyone!
Walking can be beneficial for your health and fitness. By at least 15 minutes of walk every day you can prevent numerous diseases and health conditions. There are number of studies and researches that prove and confirm that walking can make you live longer.
Don't Sit Down!
By: Lisa Hardway
Health Coach and Personal Trainer
Why is walking so good for you? Because when you are walking you are not sitting down.
While regular exercise is essential for good health, too much sitting can actually undo the benefits of exercise.
Studies vary in their findings but all agree that it is essential to limit the amount of time you sit each day.
Here are some ways you can reduce the amount of time you are sitting:
Make all of your phone calls while standing.
Move your desk computer/keyboard up to waist height when standing and your monitor a
bit higher so that you can see it easily while standing. Office supply stores sell
fancy solutions for this problem but anything will work, even sturdy cardboard boxes.
Fold clothes while standing at the kitchen counter.
Watch television while standing or get up and walk around during commercials.
If possible to do so safely, walk to errands or appointments rather than drive.
The key to less sitting is to be thinking about ways to not sit. If you have creative ways to reduce your sitting
time throughout the day please share them with us!
Recipe of the Week:
Chicken, Tomatoes, and Corn Foil Wrap
Ingredients:
· 4 boneless skinless chicken breasts
· 2 c. grape tomatoes, halved
· 2 ears corn, shucked
· 2 cloves garlic, thinly sliced
· 1/4 c. extra-virgin olive oil, divided
· 2 tbsp. butter
· kosher salt
· Freshly ground black pepper
· Fresh basil, for garnish
Directions
1. Heat grill to high. Cut 4 sheets of foil about 12" long.
2. Top each piece of foil with a chicken breast, tomatoes, corn and garlic. Drizzle each with 1 tablespoon olive oil and top each with a pat of butter. Season with salt and pepper.
3. Fold foil packets crosswise over the chicken and vegetable mixture to completely cover the food. Roll top and bottom edges to seal closed.
4. Grill until chicken is cooked through and vegetables tender, 18 to 20 minutes.
5. Garnish with basil and serve.
Compiled by: Crystal Moran, RN-Public Health Nurse
Custom