Walking Webster County 2017 Newsletter # 4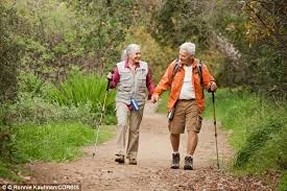 Fibro fitness can reduce pain
Fibromyalgia causes chronic body pain. The constant muscle and tissue tenderness can also lead to sleep problems. Shooting pains that may be quite severe originate from parts of your body known as "tender points." The painful areas can include the following:
neck
back
elbows
knees
Exercise can help relieve your fibro pain and help you cope with the condition.
Walking works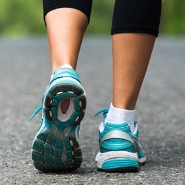 The Mayo Clinic lists walking as the number one form of exercise for fibromyalgia. That's because it's a low-impact aerobic activity. Walking can safely bring oxygen to your muscles and decrease your pain and stiffness.
The American Heart Association (AHA) confirms that shorter periods of exercise throughout the day can be nearly as beneficial as a longer stint.
Written by Robin Madell
Walking Program For Chronic Pain
The key to success is to start where you are at, and to build up slowly and gradually. If you have been inactive and are just beginning a program, start small. You might begin by walking slowly for 3 minutes twice a day. Then build up gradually until you can walk 15 minutes at this slow pace. To build up, you might add an extra minute each day or every other day until you get to 15 minutes of slow walking.
Now, once you can walk for 15 minutes at a slow pace, try increasing the speed. For example, you might do 7 minutes of slow walking, 3 minutes of brisk walking, followed by 5 minutes of slow walking again. The basic principle is to start by doing whatever you can do now, 3-4 times a week, and build up from there gradually.
By: mayomedicalmd.com
Recipe of the week:
Skinny Fajita Stuffed Chicken Breast
1 tsp Garlic, minced
1 White onion, small, cut into strips
2 Bell peppers, cut into strips (color of choice)
2 tbs Lime juice
1.5 lb Chicken breasts
1/2 tsp Salt and Pepper to taste
1 tsp Cumin-optional
1/4 cup Taco sauce
1 cup Mexican-blend shredded cheese, reduced fat
Preheat oven to 350 degrees. Spray a baking dish with nonstick spray.
Bring a large nonstick pan to medium-high heat and spray with cooking spray. Add the garlic, onion, bell pepper strips,1/2 cup water and lime juice. Cook and cover, stirring occasionally, until onions and peppers are softened, about 5-6 minutes. (Note: I like to add a few additional tablespoons of water if the water evaporates before the onions and peppers are done cooking through.) Meanwhile, slice a pocket in the middle of the chicken breasts so that you can stuff them. (Make sure the slit isn't too deep, or everything will fall out.) Place chicken breasts in baking pan. Season the chicken breasts with the seasonings. Divide the cooked onions and peppers among the chicken breasts, stuffing them into the slit. Pour taco sauce over the chicken breasts. Cover the baking pan with foil and bake for 20 minutes. Remove the foil and sprinkle chicken breasts with the cheese. Place uncovered baking dish back into the oven and bake until chicken is cooked through, about 15 additional minutes. Serve chicken breasts with salsa and/or Greek yogurt if desired. Enjoy!
Compiled by: Crystal Moran, RN—Public Health Nurse
ustom