Awards Celebration And Final Weigh Ins:
OK, All you Walkers! Our Awards Celebration will be held at the United Methodist Church in Webster Springs on Wednesday, May 27 @ 12:00 noon. This will be a covered dish luncheon. Fruit and Vegetable trays, drinks and paper products will be provided.
We are inviting you to bring your favorite healthy dish (salad, appetizer, dessert, dip, etc.), along with a copy of the recipe (name included), to share with others. Recipes will be compiled and provided for all participants (thanks to Nonie Roberts). You do not
have to bring a dish to attend the event.
Please RSVP by e-mail (sandra.j.cochran@wv.gov) or phone 304-847-5483 by Friday, May 22nd. If you are bringing a dish , please provide some information on the type. There will also be two speakers present and prizes will be awarded, so come out and join us!
We will be gathering final measurements / statistics this Thursday, May 14 at the Health Department from 8-11AM & 1-3:00PM. If you cannot make it that day, let us know so we can make alternate arrangements to record your stats.
Hope to see you all there, and another year of succesful outcomes!
Keep Walking >>>>>>>>>>>>>>>>>>>>>>>>>>>>>>>>>>>>>>>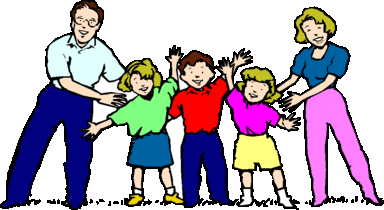 Walking Webster County 2015 Week 4 Newsletter
10 Ways to Increase Your Daily Number of Steps
Some ideas are so simple they may seem silly – until you add all your steps at the end of the week.
1. Drive past the mailbox; park the car; walk back to the mailbox.
2. Park as far away from your entrance as possible (at work, at the grocery store, everywhere you go).
3. Push the grocery cart all the way back inside the store.
4. Walk in place* while:
· Watching television
· Folding laundry
· Talking on the phone or in person
· Brushing your teeth
5. Hydrate properly so that you need to go to the bathroom about once each hour – and choose the bathroom that is farthest away.
6. Bring your groceries in one bag at a time (only one bag – one item at a time)
7. Put laundry away one piece at a time – or several – just create more steps for yourself as you complete this chore
8. At the computer or a desk for eight hours a day? Set a timer and once every hour get up and walk, even if it's just to your office door and back (but remember Number 4).
9. At the computer or desk for eight hours a day? Make your lunch break, and all other breaks, walking only. Get a walking buddy to help hold you accountable for walking during these times.
10. Don't use remote controls
*Make or purchase a 'step' to be used whenever feasible while walking in place. The number of steps won't change but the results do as each step taken up onto your step burns more calories than simply walking in place.
By Lisa Hardway, Health Coach and Personal Trainer
Recipe of the Week: Eggplant Lasagna
Ingredients
· 1 large green bell pepper
· 1 large red bell pepper
· 4 tablespoon(s) extra-virgin olive oil
· 3/4 teaspoon(s) dried thyme
· 3/4 teaspoon(s) oregano leaves
· Salt
· Freshly ground pepper
· 3 medium (1 pound each) eggplants, cut lengthwise into 1/3-inch-thick slices
· 1 medium onion, chopped
· 5 clove(s) garlic, chopped, divided
· 5 cup(s) (about 36 ounces) store-bought marinara sauce
· 16 ounce(s) skim ricotta
· 1 1/3 ounce(s) grated Parmesan
· 1/4 cup(s) chopped fresh parsley leaves
· 8 ounce(s) part-skim mozzarella, shredded
---
Directions
1. Heat broiler. Roast peppers on a baking sheet, turning occasionally, until blackened, 10 to 15 minutes. Transfer to a bowl and cover with plastic wrap for 10 minutes to steam and loosen skin. Scrape blackened skin from peppers, then seed. Slice into 2-by-1/4-inch strips and set aside.
2. Meanwhile, reduce oven heat to 350 degrees F. In a small bowl, combine 3 tablespoons olive oil with thyme, oregano, and 1/2 teaspoon each salt and pepper. Brush both sides of eggplant slices with oil mixture and place in single layers on 3 baking sheets. Bake, in batches if necessary, until lightly browned and cooked through, 20 to 25 minutes per batch.
3. In a medium nonstick skillet over medium heat, cook onion and 4 garlic cloves with remaining oil until golden, about 8 minutes. Add marinara sauce, reduce heat to medium-low, and simmer for 20 minutes.
4. Meanwhile, in a medium bowl, mix together ricotta, Parmesan, remaining garlic, and parsley. Season with salt and pepper. Spread about 1 1/4 cups marinara sauce in the bottom of a 9-by-13-inch baking dish before assembling 3 layers. For first layer: Place one-third of eggplant slices over sauce. Dollop one-third of ricotta mixture over eggplant, then sprinkle on one-third of mozzarella. Drizzle with 1-1/4 cups sauce and add half the peppers. Repeat the same process, layering on eggplant, ricotta, mozzarella, sauce, and peppers. For third layer: Add remaining eggplant, ricotta, marinara sauce, and mozzarella. Bake lasagna until sauce is bubbling and mozzarella is melted and beginning to brown, 40 to 45 minutes.
Family Fitness Ideas for the Week
1. Go Roller skating
2. Wash the car by hand
3. Practice stretching by playing "Simon Says". Be sure to stretch your legs, back and arm muscles.
Recipes and Family Fitness Ideas submitted by Nonie Roberts, Adolescent Health Coordinator
Stress Less with Mindfulness
A Five week series for adults teaching fun mindfulness practices to deal with stress!
To be conducted Thursdays May 14, 21, 28 & June 4 & 11th - 12:00-1:00PM @ Webster County Health Department
Lunch is provided for attendees who pre-register
"Mindfulness" means paying attention in a particular way: on purpose, in the present moment and no-judgmentally. You will learn research- based mindfulness skills shown to be effective in reducing stress, depression and anxiety.
Five Sessions Include:
May 14 - Begin with the Breath
May 21 - Mindful Eating
May 28 - Mindful Walking & Though Surfing
June 4 - Be Kind to Your Mind
June 11 - Laughter is Good Medicine
Facilitiated by WVU Extension Educator Lauren Weatherford
Call 304-847-5483 to Register Now!!!
Walking Webster 2015 Newletter #3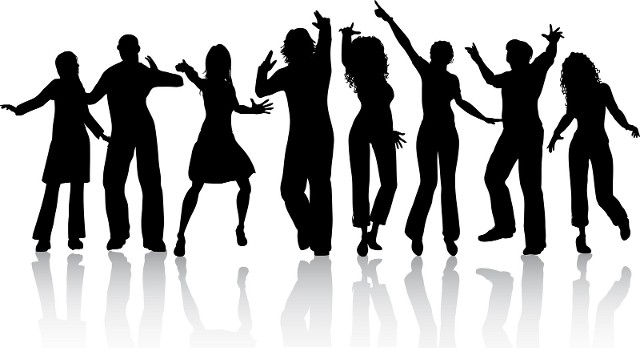 Benefits of Walking
Walking has many benefits that help you be healthier and feel better. Walking at least 30 minutes a day can help you:
· Strengthens your heart:
Regular walking strengthens your heart and reduces your risk of heart disease and stroke.
· Improve your blood pressure and blood sugar levels:
Regular walking lowers your blood pressure and can prevent or reduce the risk of Type 2 Diabetes.
· Improve your blood lipid profile:
Regular walking lowers levels of LDL (bad) cholesterol while increasing levels of HDP (good) cholesterol.
· Maintain body weight and lower the risk of obesity:
Walking more than 30 minutes a day may help you to lower you body weight.
· Improve mental health
Walking helps your body to release feel-good endorphins into the bloodstream. Endorphins help to relieve tension, anxiety and depression. Walking helps to boost your energy level
· Reduce the risk of Osteoporosis:
Walking helps to strengthen your muscles and bones, this helps to reduce your risk of developing Osteoporosis.
· Reduce the risk of breast and colon cancer:
Studies show that walking helps to reduce your risk of developing breast and colon cancer.
Walking is a good family activity. With the rise of childhood obesity and high cholesterol in children, it is important to help children to be active at an early age. So get out there and walk. Make it fun by walking with family or friends.
Article contributed by WCHD Health Nurse Rhonda Hayhurst, RN
1 10 oz. bag peppers and onions, thawed and very well drained
Recipe of the Week: Egg Muffins
1 16 oz. bag frozen chopped spinach, thawed and squeezed dry
1 pint Egg Beaters
A few dashes hot sauce
16 tablespoons parmesan cheese
Mix first 4 ingredients. Spoon into PAM sprayed muffin tins. Sprinkle one tablespoon of parmesan cheese on each muffin, pushing into muffin as needed. Bake at 350º for 20 minutes. Makes 16 muffins.
Note – Muffins will come out of oven high and puffy, but will drop soon after removing from oven.
Freeze for storage. To re-heat wrap frozen muffin in paper towel and place in microwave. Heat for 1 minute.
FAMILY FITNESS IDEAS FOR THE WEEK
1. See who can jump rope the longest.
2. Walk the dog together.
3. Take a moonlight or flashlight walk in the evening. Go stargazing.
Recipe and Family Fitness Ideas contributed by Nonie Roberts, Adolescent Health Coordinator, Region IV
Walking Webster County 2015 Week 2 Newsletter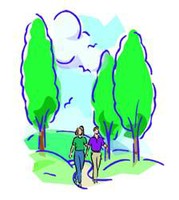 Walk Your Way to a Healthy Heart
OK, so you're not much into running? Then just walk — every step you take is part of your journey to good heart health.In fact, walking briskly can lower your risk of high blood pressure, high cholesterol and diabetes. All three conditions are risk factors for heart disease and stroke — and you can do something about them.
The same energy used for moderate- intensity walking and vigorous-intensity running result in similar reductions in risk for high blood pressure, high cholesterol, diabetes, and possibly coronary heart disease. The more people walk each week, the more their health benefits increase.
The American Heart Association's recommendations for physical activity in adults is that we need 30 minutes of physical activity per day; at least 150 minutes of moderate activity per week or 75 minutes of vigorous activity per week to derive benefits.
So, get on your mark, get set … Walk!
Maybe you've been sedentary for a while. No problem. Just get started, even if it's a few minutes per day. It's not all or nothing; it's step by step. So set a reachable goal just for today. Then you can work toward your overall goal of 30 minutes a day by increasing your time as you get in better shape.
Find an approach that you find enjoyable. It may be the setting – walking with someone or walking alone because you appreciate the solitude. And if you're busy — like most of us — you can split up your walks into 15 minutes each. Take the dog out for a stroll through the neighborhood. Spend quality time with the family at the park. Park farther from where you work. Use the stairs instead of an elevator. Go window shopping.
It's so easy — and it works! All you have to do is lace up a good pair of sneakers — and walk. It's that easy. It's not a skill-dependent form of activity. It's the most accessible form of physical activity. You can do it almost anywhere. And it doesn't require a lot of equipment. It's also safe, the least expensive and has the lowest dropout rate of any type of exercise.
Before you know it, brisk walking can become a part of your daily routine. And you'll reap plenty of benefits!
Recipe of the Week
Peach and Raspberry Parfait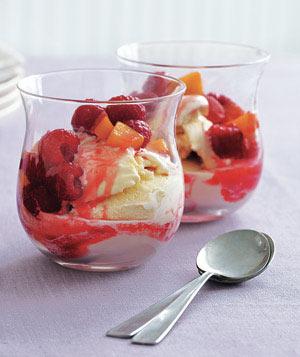 Serves 4
Ingredients
2 peaches, cut into 2 1/2-inch pieces
1 1/2 cups raspberries
2 tablespoons sugar
1 tablespoon fresh lemon juice
1 pint vanilla Greek yogurt
Directions
1. In a large bowl, combine the peaches, raspberries, sugar, and lemon juice and let sit, tossing once, for 20 minutes.
2. Spoon the yogurt into bowls or glasses and top with the fruit mixture.
All articles contributed by Nonie Roberts, Adolescent Health Coordinator Region IV
Family Fitness Ideas for The Week
Give one of these a try to get your family moving with you.
1. Skip stones at the river
2. Have a family yard workday and then enjoy a bonfire that evening.
3. On April 22, organize a neighborhood public trash pick-up in honor of Earth Day.
All articles contributed by Nonie Roberts, Adolescent Health Coordinator Region IV
Walking Webster County 2015 Week 1 Newsletter
The Webster County Health Department is excited that so many have decided to join us on this six week walking challenge! Everyone is invited to participate by walking 30 minutes a day, five days a week. The challenge began on Wednesday, April 1, and will end on Wednesday, May 15. We invite you to join us each Wednesday throughout this six week period as we meet on Bakers Island at 12:00 noon to walk. The first Wednesday's walk was to kick off the walking program, week 2 was in honor of Child Abuse Awareness Month and this Wednesday we will be walking for SADD (Students Against Destructive Decisions. We invite you to join us! If you have not yet joined our six week program, it's not too late! Call 304-847-5483 for more information.
Walking – The Single Best Exercise for Health, Fitness and Weight Loss
For many reasons walking is the single best exercise for health, fitness and weight loss.
Weight loss is certainly a health benefit for someone who is overweight. But even before the weight loss begins (and walking must be paired with good nutrition in order to result in weight loss) there are other health benefits of walking that begin immediately!
According to the Mayo Clinic -----
Walking can help you:
· Prevent or manage Type 2 Diabetes
· Prevent or manage heart disease
· Prevent or manage high blood pressure
· Strengthen your bones
· Improve your mood
· Improve your balance and coordination
In order to get the most benefit from walking build yourself a good walking program. Schedule regular times to walk. Walk with a partner or a group – not only is this safer it really helps to know someone else is counting on you! Have a plan for indoor walking on bad-weather days. Gradually increase the distance, the speed, and the frequency of your walking. Wear shoes with good support, preferably athletic shoes that lace up. After your walk, and when you are cooled down is the time to stretch – it is essential for safe stretching that your muscles be cooled down.
If you are looking for the benefit of weight loss remember that walking must be paired with good nutrition to provide weight loss. Not only is it possible it is quite easy to eat several hundred calories in a just a few minutes while it takes a person weighing 150 pounds about an hour of walking to burn 400 calories.
If you are looking for the benefit of weight loss from your walking program remember that all exercise builds muscle and the bathroom scales can not tell the difference between muscle weight and fat weight. You may have lost a pound of fat but gained a pound of muscle and the scale will not have budged. But if that is the case your clothes will begin to tell you that your weight loss efforts are paying off. Muscle takes up less space than fat so even if the scales don't move, as you gain muscle and loose fat you are getting smaller.
If you are looking for the benefit of weight loss walking can actually help you wait to see the weight loss. Studies show that walking improves your mood, your energy, and your interest in having a quality nutrition plan!
By Lisa Hardway, Health Coach and Personal Trainer
Recipe of the Week: Fish Tacos
Makes 4 servings (serving size: 2 tacos)
· Cooking spray
· 3/4 pound firm white fish fillets (cod, halibut, pollock)
· 2 teaspoons fajita seasoning
· 2 cups thinly sliced green cabbage (about 6 ounces)
· 1 tablespoon fresh lime juice
· 1/2 teaspoon salt
· 3 tablespoons chopped fresh cilantro
· 8 (6-inch) corn tortillas
· 1/2 avocado, pitted and diced
· Non-fat plain Greek yogurt (optional)
· Bottled salsa
· Lime wedges
1. Lightly spray grill rack with nonstick cooking spray, and preheat grill.
2. Sprinkle both sides of fish with fajita seasoning, gently pressing into flesh. Grill fish 3-4 minutes on each side or until fish flakes easily when tested with a fork. Flake into pieces with a fork; keep warm.
3. In a small bowl, mix together cabbage, lime juice, salt, and cilantro.
4. Wrap the tortillas in paper towels, and microwave 30 seconds to 1 minute on HIGH or until they're warm.
5. Place taco ingredients on the table for assembly. Spread each tortilla with yogurt, if desired, and top with fish, cabbage mixture, and avocado. Serve with salsa and lime wedges on the side.
By Nonie Roberts, Adolescent Health Coordinator
Family Fitness Ideas for This Week
1. Have a family challenge night with the Wii Fit.
2. See who can jump rope the longest.
3. Walk the dog together.
By Nonie Roberts Adolescent Health Coordinator