WHERE IS YOUR FAVORITE PLACE TO WALK??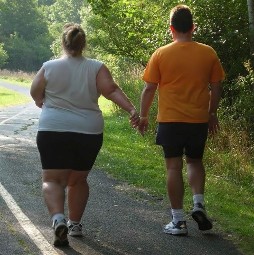 WE NEED YOUR HELP!
The Webster County Journey to Wellness Committee is trying to identify favorite walking trails, roads or other places a person may walk safely in Webster County. These areas will be measured and marked with a sign. We are interested in every area of the county – Webster Springs, Cowen, Camden on Gauley, Bolair, Diana and Hacker Valley.
Please help us by submitting your favorite by August 30, 2017. This information can be called in to 304-847-5483, e-mailed to sandra.j.cochran@wv.gov
or mailed to: Webster County Health Department
112 Bell Street, Suite C
Webster Springs, WV 26288
Please call the Webster County Health Department at 304-847-5483 for further questions. Please make sure that your area of the county is represented!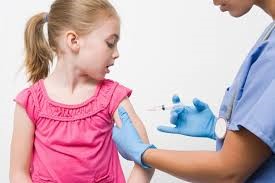 Back to school preparation should include vaccines.
When we are getting ready to start our school year we think of backpacks, new clothes, new shoes, pencils, and notebooks. Please don't forget vaccines. Most people don't think of vaccines because outbreaks of diseases have decreased over the years. This is all due to vaccinations. This last year in the U.S. measles and mumps cases were seen in children who were not vaccinated. The only way to protect your child from such diseases is to make sure they are up to date with their vaccinations.
Due to changes in the last few years, most 7th and 12th grade students will need to have their child immunized with the TdaP and Menactra vaccine to be eligible for school entry. A second dose of the Menactra vaccine must also be received after age 16.
The Webster County Health Department will hold an evening back to school immunization clinic on July 26th from 1 PM to 6 PM. Please feel free to come in and have your child's immunization record checked. If your child is behind on vaccines or needs additional vaccines for this school year, we can provide this service. We will be holding other immunization clinics on the following dates:
Wednesday, July 12th, 8-12noon and 1-4 PM
Friday, July 14th from 8:00 – 12:00 noon
Friday, July 28 from 8 – 12 noon and 1 – 4
Monday, July 31 from 8 – 12 noon and 1 – 4
The nurse will also be available the week of July 10 – 14 from 8 - 4.
Please call if you can't make these dates and arrangements can be made during our regular business hours Monday-Friday 8 AM - 4 PM. Call the Webster County Health Department with any questions at (304)847-5483.
ENERGY EXPRESS
BOOK WALK
Walk your way through a book page by page, enjoying a fun activity at each page. End your evening with a hot dog, snacks and a pool party.

Stay Safe and Healthy This Summer
The temperatures are rising and the days are getting longer. It′s summertime once again. Here are some tips to help make your summer the best, and healthiest, one yet.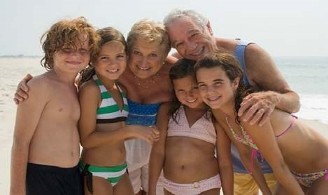 Jupiter Images
Grill and Chill
Whether you prefer burgers off the grill or a picnic in the park, one thing you don't want on the menu this summer is foodborne illness. Take these steps to help keep germs at bay.
Wash your hands before and after handling food.
When taking foods off the grill, do not put cooked food items back on the same plate that previously held raw food.
When grilling foods, preheat the coals on your grill for 20 to 30 minutes, or until the coals are lightly coated with ash.
Use a meat thermometer to ensure that food reaches a safe internal temperature.
Never let raw meat, cooked food or cut fresh fruits or vegetables sit at room temperature more than two hours before putting them in the cooler or refrigerator (one hour when the temperature is above 90°F).
Make sure to pack plenty of extra ice or freezer packs in your cooler to ensure a constant cold temperature.

Beat the Heat
Heat-related illnesses claim the lives of hundreds of people each year, so it is important to take these precautions when working or playing outside during the hot summer months.
Drink plenty of water or other non-alcoholic beverages;
Wear lightweight, loose-fitting clothing that is light in color;
Reduce strenuous activities or do them during the cooler parts of the day.

Fun in the Sun
Your summer plans may include hitting the beach, or just spending more time outdoors. Make sure you plan to avoid sunburn, which can increase your risk of skin cancer.
Seek shade, especially during midday hours (10 a.m. to 4 p.m.), when UV rays are strongest and do the most damage.
Cover up with clothing to protect exposed skin. A long-sleeved shirt and long pants with a tight weave are best.
Wear a hat with a wide brim to shade the face, head, ears, and neck.
Grab shades that wrap around and block as close to 100% of both UVA and UVB rays as possible.
Rub on sunscreen with sun protective factor (SPF) 15 or higher, and both UVA and UVB protection.

Swim Safe
Swimming is a fun way to stay cool and be active. Before diving in, make sure you know these tips for staying healthy and safe while swimming.
Avoid swallowing pool water or even getting it in your mouth.
Shower before swimming and wash your hands after using the toilet or changing diapers.
Take children on bathroom breaks or check diapers often.
Keep an eye on children at all times. Kids can drown in seconds and in silence.
Never swim alone or in unsupervised locations. Teach children to always swim with a buddy.
Don't use air-filled swimming aids (such as "water wings") with children in place of life jackets or life preservers.
For More Information
1-800-CDC-INFO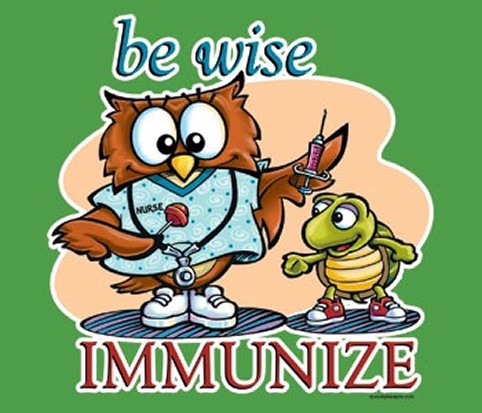 WCHD would like to congratulate and thank all who participated in Walking Webster County 2017. The top walkers are listed below. Please watch for more statistics and information at www.webstercountyhealthdepartment.com. For those interested in continuing, the WVU extension has a summer program available called "Summer Steps" that runs from June 1 – August 31. Go to http://fh.ext.wvu.edu/summer-steps to find out more. This program is made possible from a grant from the Snowshoe foundation and donations from the FRN. Thanks again!!
TOP 25 WALKERS FOR WALKING WEBSTER COUNTY 2017
TOP 10
PATTY MCCOURT
TAMMY MOFFATT
KELLY GIBSON
SCOTTIE COGAR
DONNA ROBINSON
KAREN DOTSON
TOM COWGER
DEXTER HICE
PEGGY QUINN
RONALD QUINN

300,000 GROUP
LYNN RUDLOFF
DONNA YOUNG
GABRIEL CARPENTER
RHONDA MOFFATT
KENDRA YOUNG
TERESA REYNOLDS
EUGENE COWGER
LISA MILLER
ROBIN CARPENTER
DONNA MURELLO
NANCY ANDERSON
LINDA PUGH
TODD FARLOW
RYAN BAIRD
JAN LAKE
TOP WEIGHT LOSS:
RHONDA MOFFATT
RONALD QUINN

BIGGEST BLOOD PRESSURE REDUCTION:
ELIZABETH COCHRAN
RONALD QUINN
JULY FOOD SCHOOLS
July 11, 2017 @ 1:00 pm @ HD

July 18, 2017 @ 1:00 pm @ HD

July 25, 2017 @ 1:00 pm @ HD

THE NEED IS GREAT!
Every 10 minutes someone new is added to the national organ transplant list. Nearly 500 West Virginians are waiting for a life-saving organ transplant, and thousands more are in need of a tissue or cornea transplant. 119,000 People are waiting for an organ transplant in the U. S. 22 People die each day for lack of an available organ transplant. Make a decision and help save a life today. For more information on becoming an organ donor call the Webster County Health Department at (304)847-5483
Walking Webster County Newsletter Week #6
Walking Webster County Newsletter Week #5
Walking Webster County Newsletter Week # 4
Walking Webster County Newsletter Week # 3
Walking Webster County Newsletter Week # 2
Walking Webster County Newsletter Week 1
The Webster County Health Department would like to invite you to join us on our 6 week walking challenge. To participate, you must pledge to walk 30 minutes a ...day/5 days a week. The challenge will begin on Monday, April 3 and will last for 6 weeks. We have many signed up to participate from Webster County but would like to invite others in other counties and states to join us. You can walk 30 minutes all at once, 15 minutes twice a day or even 10 minutes 3 times a day. You can walk with our group or even walk in your own back yard. We are eager to see how many of you from other areas are interested in joining up from where ever you live. If interested, please post below or call the Webster County Health Department at 304-847-5483 and let us know where you'll be participating from. Please share with your friends and lets see how many counties and states that we can get participation from. The walk this year is in honor of Elaine Hamilton, who recently passed away from cancer. Elaine has participated in each yearly walk with her husband Wally since "Walking Webster County" first started in 2014. So lets walk for Elaine - or maybe you have someone else you'd like to walk for. If so, let us know when you call to sign up. Let's join together and improve our health over the next six weeks! We will kick off this six week event by meeting on Baker's Island on Monday, April 3 at 12:00 noon. Please join us if you can on the Island - or join us by walking wherever you are at the same time! Remember - call the Webster County Health Dept. at 304-847-5483 to record your steps! This Event is made possible through a grant from the Snowshoe Foundation. Please share!
Walking Webster County 2017 Dates to Remember…………
Monday, April 3, 2017 – Day 1 (kick off at noon on Baker's Island)
Monday, April 3, @ 6:00 p.m. – Meet in WCHD Parking Lot – Bell St. Walk
Monday, April 10 – Beginning of 6 week Healthy Ways = Happy Days Event
Monday, April 10, @ 6:00 p.m – Meet at Napa in WS for Back Fork Walk
Monday, April 17, @ 6:00 p.m. – Meet at old Foodland for Cherry Falls Walk
Monday, April 24, @ McQuire Mtn. Overlook for Kingfisher Road Walk
Monday, May 1 @ Miller Mtn. Methodist Church for Airport Road Walk
Monday, May 8 @ Baker's Island for Walk through town.
Sunday, May 14 – Final Day of 6 week walking program
Week of May 22 – Awards Celebration at 6:00 p.m. – More info to follow.
If you would like to start a walking group in a different area of the County – please let us know. We will help you advertise. Also, if you already have a walking group started, please let us know if you would welcome other walkers. Please call 304-847-5483 for further information and like us on Facebook (Webster County Health Department) for weekly information and newsletters. ("Walking Webster County 2017" made possible through a Snowshoe Grant).
*Alternative Rain Days for Monday walks will be on Thursdays @ 6:00
2017 Walking Webster County
click here for information
_______________________
Patient Guide to Annual Wellness
_________________________________________
Healthy Eating = Healthy Ways
Click here for more information.
"FLU VACCINES"
Think its too late to get the Flu Vaccine now? Not so. According to the Food and Drug Administrations (FDA), vaccinations can be protective as long as flu viruses are circulating, and although seasonal flu outbreaks can happen as early as October, flu activity usually peaks in January or February and can last well into May.
Webster County Health Department has flu shots still available. Call today to get your flu shot (304)847-5483.
WV Tobacco Quitline 1-800-Quit-Now (1-877-966-8784)
Smoking kills more Americans than homicides, suicides, car wrecks, fires, alcohol use, drug use, HIV, and AIDS combined. If interested in quitting please call the Tobacco Quitline listed above.